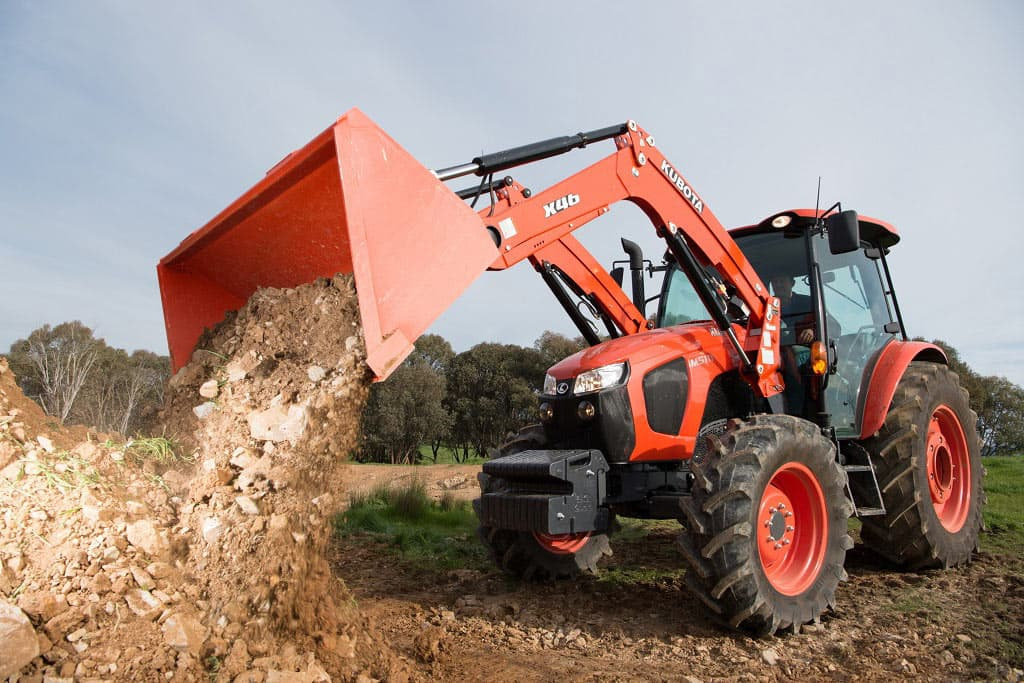 Kubota's NEW M5-1 Series Tractor
For over 40 years, Kubota has offered it's world class tractor range to the Australian marketplace. Since this time, the range has continued to evolve introducing their all new M5-1 Series late last year.
Kubota have introduced two models of the M5-1 Series to the Australian market – the M5-1 Series Standard and M5-1 Series Narrow.
Features include a 3.8L Kubota engine which produces 93, 105 and 110.5hp, depending on the model and includes constant engine RPM and engine rev memory. 6 Synchronized gears in 3 ranges, with dual speed splitter, this enables 36 gear options and Power Shuttle ensures a smooth ride. Ultra Grand Cab II sets the standard in comfort and control with unparalleled visibility and ergonomic design.
For more information on the M5-1 Series and Finance offers, contact our friendly sales team.