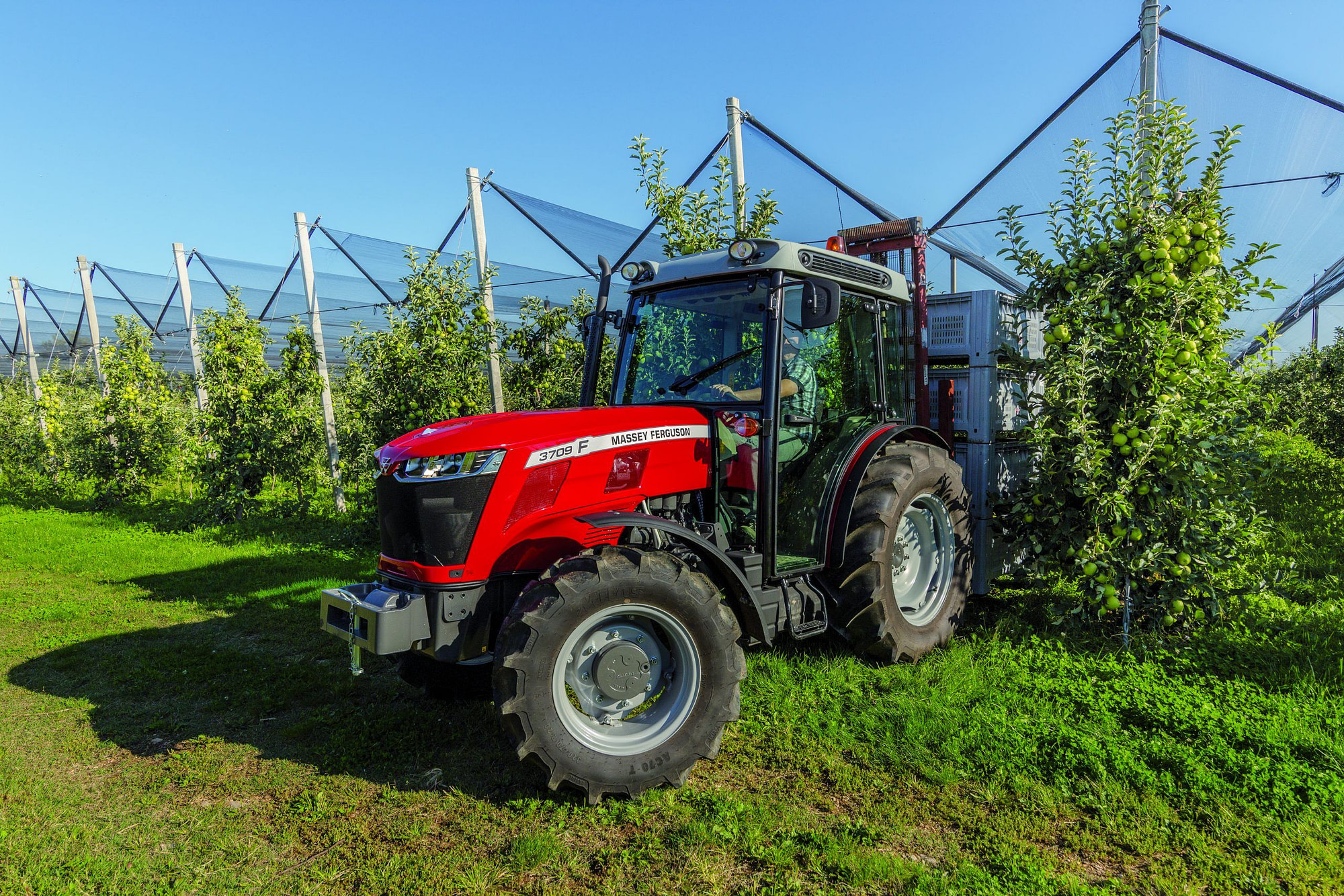 New MF3700 Series – Compact & Packed Full of Features
MF3700 SERIES – COMPACT & PACKED FULL OF FEATURES
Designed for ultimate efficiency and low cost of operation, the MF 3700 Series helps you to get the job done in orchards, vineyards and other specialty crops. With dependable electronic hydraulic control and up to 95 litres per minute hydraulic flow, these tractors combine great visibility with fuel-efficient engines. The MF 3700 Series is a compact performer like no other.
The MF 3700 Series is powered by a new generation Stage 3B four-cylinder engine from 75-105Hp, delivering more power and torque to handle more demanding operations and high output implements. These common rail engines offer two engine rpm memories (Efficient Version) and one engine memory (Essential Version), allowing preferred engine speeds to be set for easier driving. A large 74 litre fuel tank with optional 30 litre fuel tank minimises downtime for re-fuelling, and fuel tank access is now on the top of the bonnet, further speeding re-fuelling and giving easier access when a front implement is fitted.
Five Different models include Vineyard Version (V), Special Version (S), Fruit Version (F), Ground Effect Version (GE) and Wide Fruit Version and Great All-Rounder (WF) – The 3700 Series has been specially designed to meet these needs.
For more information, contact the Sales Team at Nicholls Machinery on 08 9752 1466