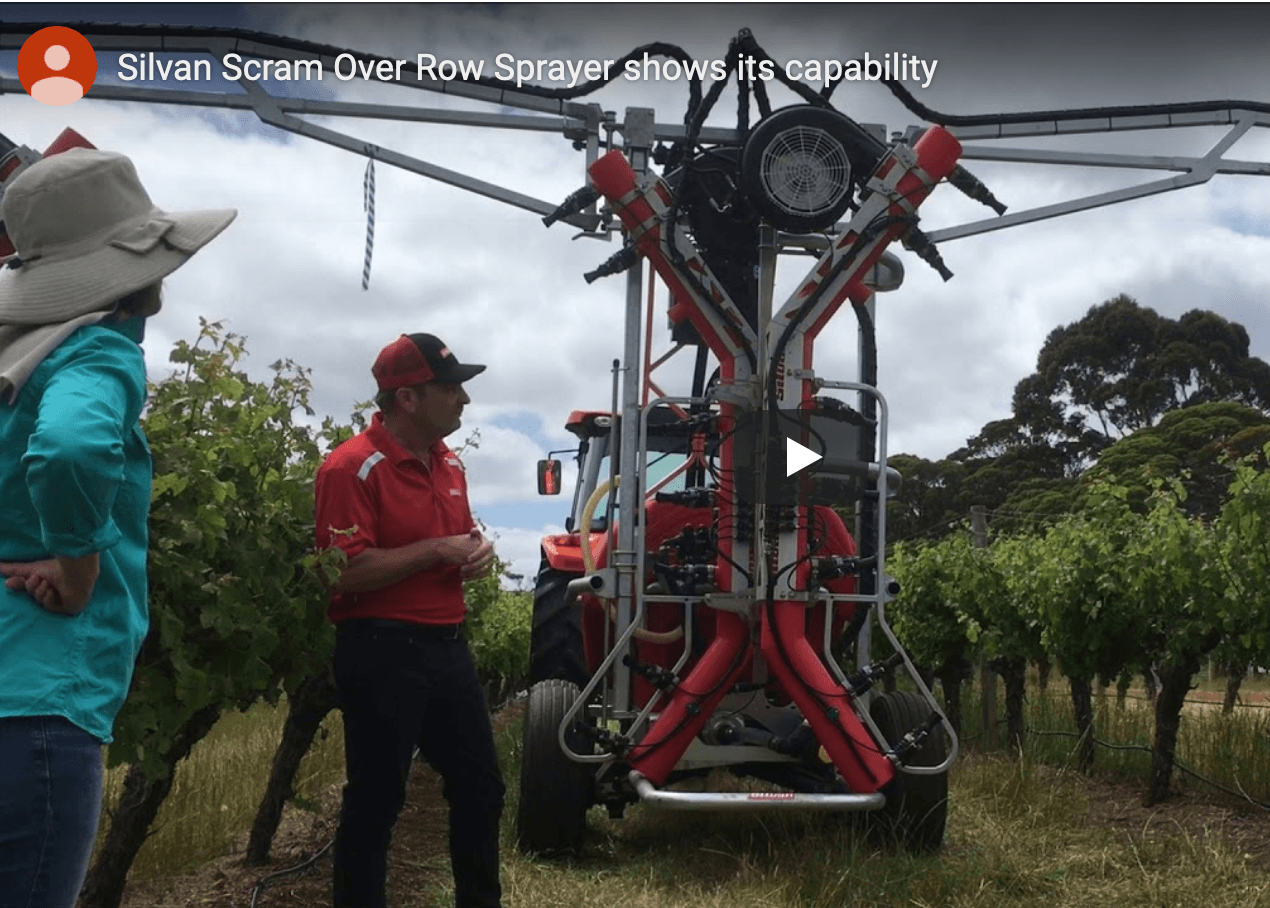 Silvan Scram Over Row Sprayer shows its capability In Margaret River
We were very happy to be able to help out our friends at Silvan demonstrate a brand new Scram 2-Row Turbo-wrap sprayer, pulled by a shiny new Kubota M5111 tractor.
The day was a terrific opportunity to showcase the spraying capabilities of three of the market leaders in over row spraying technology and highlighted how Australia leads the way internationally in vineyard and orchard spraying.
As the videos show the Silvan Scram Turbo-wrap has pinpoint delivery and amazing coverage in any application.  The high-mounted fans ensure vineyard litter, debris and dust isn't blown up onto the fruit and leaves.